I've just finally caught up on the archives of my latest obsession,
8-bit Theater
, a sprite webcomic based on Final Fantasy I. Tonight I finally made it through all 574 back episodes. Enough nostalgia was also stirred in me to prompt me to download a rom of the original NES game, which I started playing tonight. I've had vague urges to play it again for some time. I do still have the game and my Nintendo system somewhere, sealed up in a box in the back of a storage unit where I can't get it, but I don't know why it never occurred to me to download the rom before.
For years I loved Final Fantasy, without even knowing it was part of a series. When I saw ads for FF7, I was blown away. And also a little confused. How had my beloved childhood swords-and-sorcery epic turned into a futuristic techno-world? Time passes, I guess.
And now a series of links with no thematic relevance...
The
Wall Street Journal
has an interesting
article
about the latest trends in controversial young adult literature. There's
Rainbow Party
, the book about a teen oral-sex party that's sparked plenty of debate, but that's just the beginning.
Deadprogrammer's Cafe
tells the story of
How the Starbucks Siren Became Less Naughty
.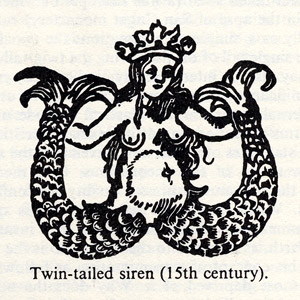 I've just discovered an entertaining and informative blog called
Fascinating History
, which is quickly becoming one of my favorites. A recent entry discusses
Elizabethan Food
.
A columnist at the
Globe and Mail
vents his frustration with
the relentless verbing of nouns
.
Google just released
Google Earth
, the amazing satellite-imagery software that used to be Keyhole. Unlike the subscription-only Keyhole, Google Earth is all free. You can spend hours just exploring the planet in high-resolution photographs (not everywhere, of course...but just give it a couple years and it'll be
really
amazing). Some places, like the Grand Canyon, also have 3-D elevation. There's a lot you can do with this thing.
What is EPIC? A video from the Museum of Media History in the year 2014 presents a sobering and thought-provoking
future history of the media
. See where we're headed.
reading:
haven't finished anything yet, still plodding along on
Fast Food Nation
saw:
Three Kings
; 30 Days;
Donnie Darko
;
Matrix: Revolutions
; The Office (American); Undeclared
playing:
Final Fantasy I
music:
the Shade: Wrath of Angels soundtrack, very nice music to a game I've never heard of but found
free to download
the other day
beverage:
Twinings Prince of Wales tea
Labels: articles, blogs, books, comics, language, music, sci-fi, time travel, toys, video